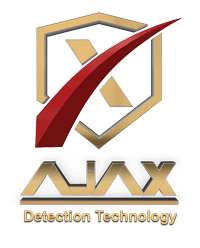 AJAX Detection Technology's vision is based on success and superiority. It strives to be always ahead in quality and excellence. Its slogan from the early beginnings was "Quality Worth Trust". this could only be achieved by choosing best technologies and building local expertise focusing on training and development.

In fact, its main principle in choosing equipments and materials was, and still is, the high technical specifications that could help create a superior product. As a result, those efforts lead to the brilliant reputation AJAX Detection Technology Products have gained; known to be the best, though not the best price.
Ajax detection technology is a high-tech innovation enterprise with international leading instrument technology and design platform. We introduce the oversea technology and attract the top talents from the domestic industries. We are committed to the development of the high quality products with international standards and tailored for the users.